Nashville Neighborhood Directory
Despite being a relatively small city, Nashville is still home to more than a dozen individual neighborhoods and districts that all have something unique to offer home buyers. From the vibrant shopping, dining, and entertainment that helps define downtown neighborhoods like Germantown and The Gulch to the cozy residential atmosphere that makes places like Belle Meade, Green Hills, and Hillsboro Village so desirable, there's truly something for every Nashville home buyer out there, regardless of what your lifestyle flavor happens to be. For a closer look at what some of Nashville's most popular neighborhoods have to offer, continue reading below, or click on any of the links to start viewing active homes and condos for sale in each individual location!
12 South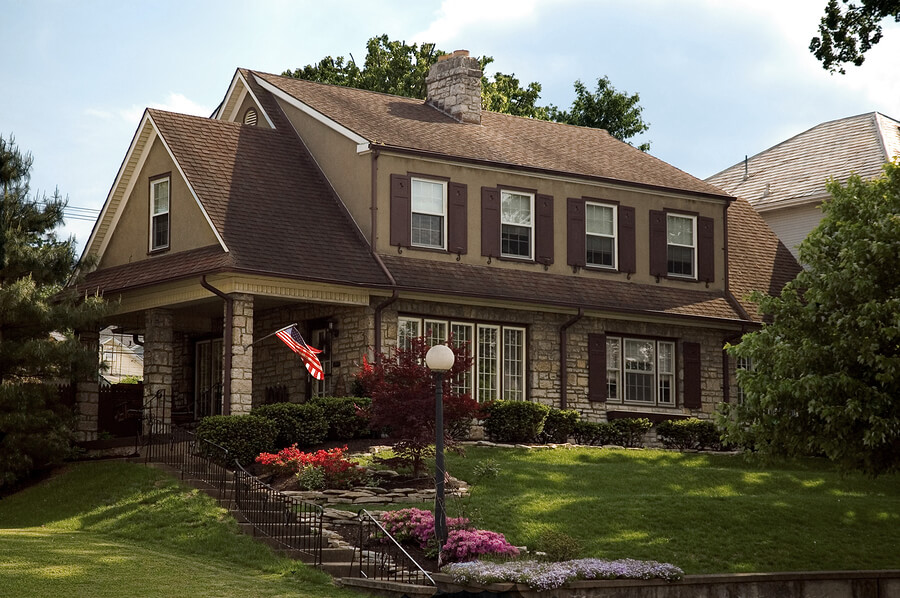 Arguably Nashville's most sought-after neighborhood to call home, 12 South is a location that seemingly has it all—incredibly desirable homes and condos, plenty of shopping and dining scattered throughout the entire neighborhood, and a close proximity to downtown which of course helps make it any commuter's dream location. But with all this desirability also comes a pretty hefty price tag in most instances, so expect to pay a premium if you're a Nashville home buyer who ultimately wants to call 12 South home!
Start searching 12 South real estate for sale
Berry Hill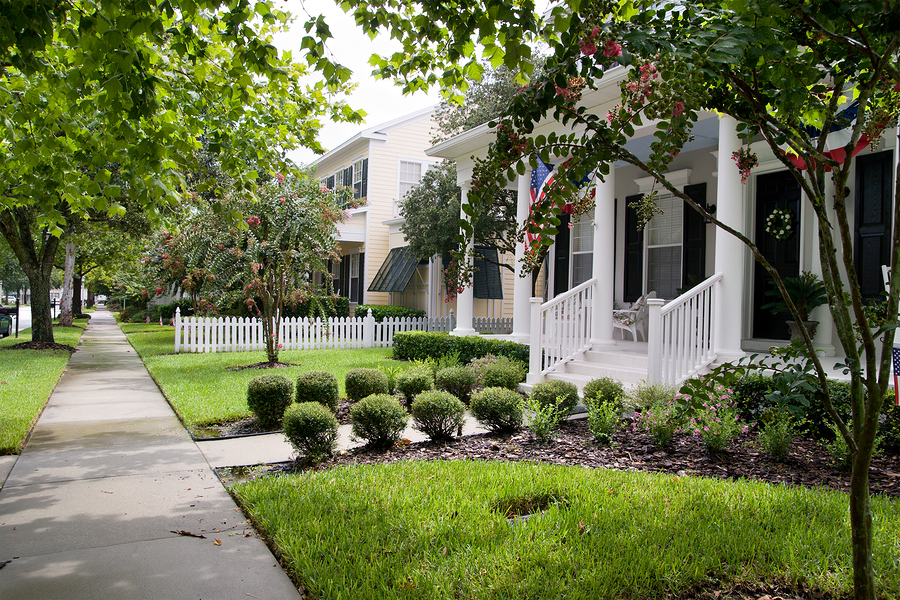 Berry Hill is a small neighborhood that's now recognized for its awesome collection of shopping and dining destinations. From luxury clothing and accessory boutiques to the sprawling One Hundred Oaks Mall, there's certainly no shortage of options, both large and small. But among all the commercial development that continues to transform Berry Hill, there's also a nice mixture of homes, condos, and apartments that all make for a convenient place to call home. And with Interstate 65 running right alongside Berry Hill's western boundary, you're also just a short drive away from eveythting downtown Nashville has to offer as well!
Start searching Berry Hill real estate
East Nashville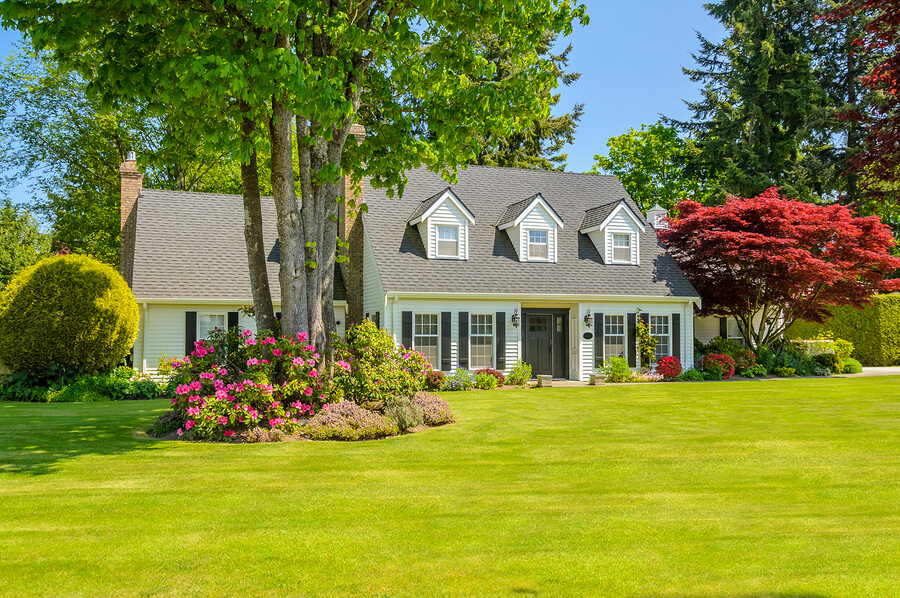 East Nashville is considered to be more of a relaxed neighborhood that has a bit of an artsy vibe to it no matter which direction you turn. Street art is common all throughout this part of the city and the eclectic mix of coffee shops, boutiques, and ethnic markets all make it a unique place to live, especially if you're looking for an authentic urban atmosphere. There's also quite a bit of new construction available in East Nashville as well, so if you're looking for a new home during your search, it's a great place to being your quest to find the perfect new home in Nashville.
Start searching East Nashville real estate
Green Hills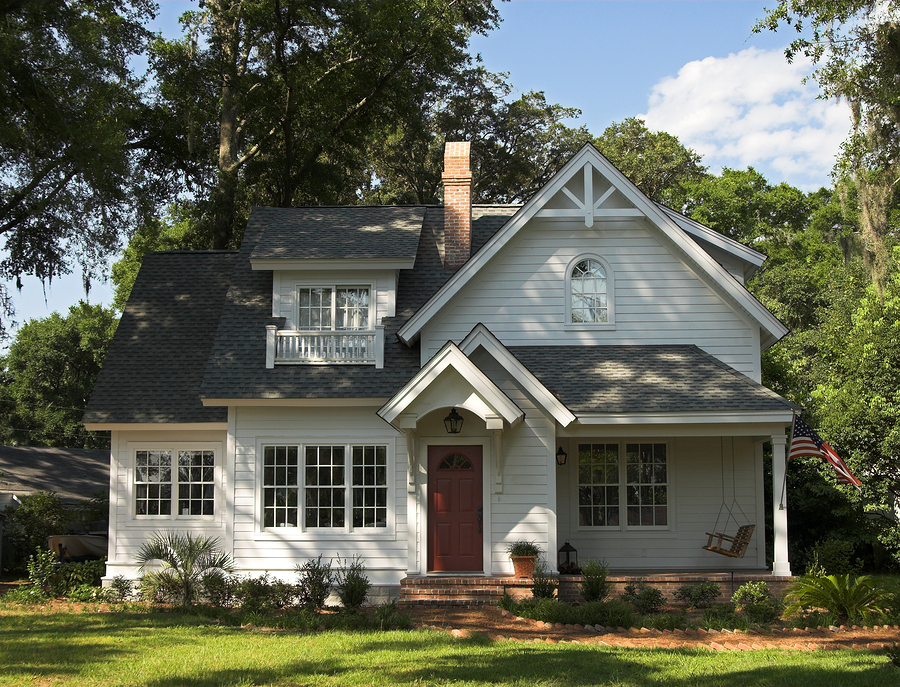 Green Hills is a Nashville neighborhood that continues to be a popular choice among active home buyers because of the variety of housing you'll find here. For young and first-time home buyers, the inventory of affordable condos and starter homes usually makes Green Hills a viable place to begin a search, but you'll also find plenty of luxury homes scattered throughout the area as well that are priced between $1 and $2 million. And because Green Hills is located well south of downtown, most home owners here love living here for its quiet residential vibe.
Start searching Green Hills real estate for sale
Germantown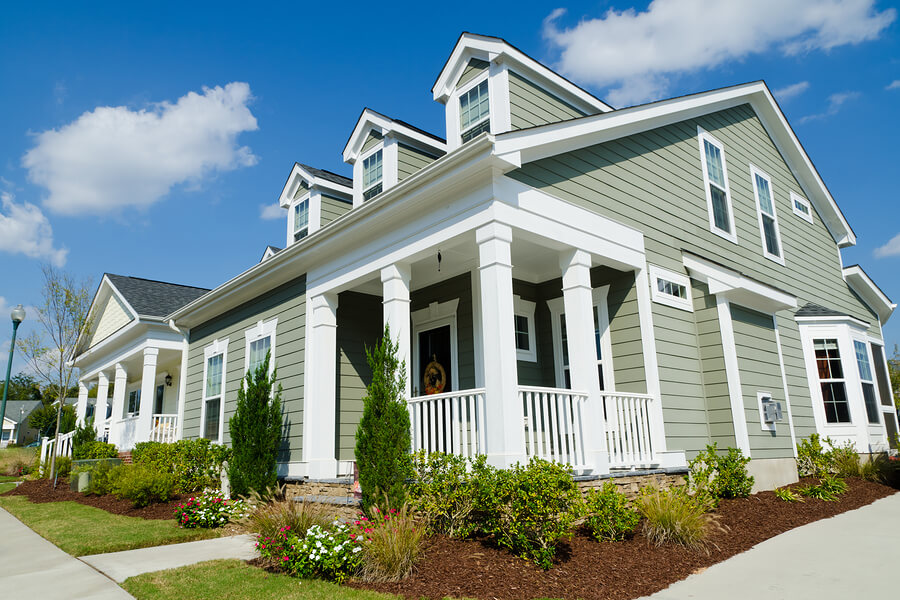 What was once considered to be Nashville's very first suburb back in the mid-1800s is now considered to be one of the coolest place to live in town. Wedged in between Interstate 65 and the beautiful Cumberland River, Germantown offers some of the most luxurious attached living spaces you'll find on the Nashville real estate market, which mainly consists of upscale townhouses and a few ultra-lavish condo developments. If you're somebody who's looking for an authentic urban atmosphere, Germantown should certainly be considered a great place to begin your home or condo search in Nashville!
Start searching Germantown real estate for sale
The Gulch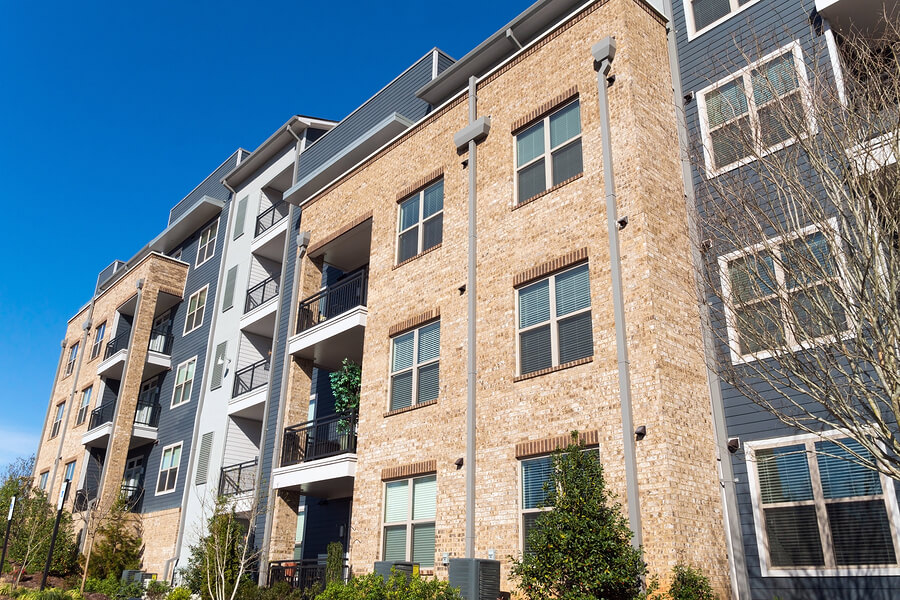 The Gulch is a historic district that was once known for being a thriving industrial corridor located just outside of downtown Nashville. Back in the 1950s, The Gulch was also where many of the city's railroads congregated as well, so to some, it's hard to believe that this part of the city is now one of the trendiest places to call home in all of downtown Nashville. Some of Nashville's most luxurious and spectacular condo developments are situated in The Gulch, like Icon in The Gulch, Twelve Twelve, and Terrazzo just to name a few. Potential home buyers should also find a nice mix of townhouses in the areas as well, but single-family homes are generally pretty limited.
Start searching The Gulch real estate for sale
Hillsboro Village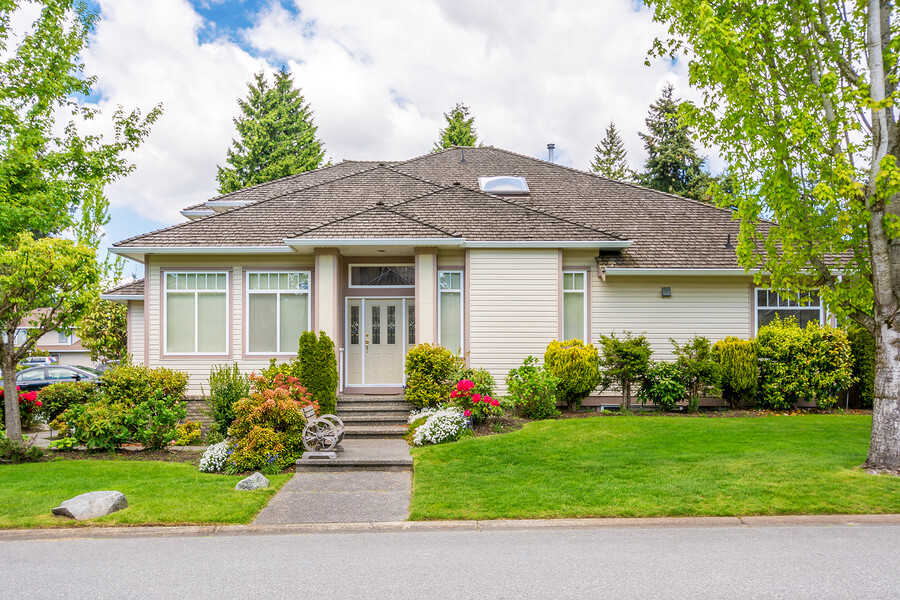 Located just west of Belmont University and just south of Vanderbilt University, there's a lot to love about Nashville's Hillsboro Village neighborhood. Scattered all around the area are charming little cafes, boutiques, and specialty shops, and many potential home buyers will also find homes are often a bit more affordable in Hillsboro Village than many than many other nearby locations like 12 South or West End. Mid-size historic homes, bungalows, and townhouses all help shape the Hillsboro Village real estate landscape, so variety is also what makes this a viable option to such a broad range of active buyers.
Start searching Hillsboro Village real estate
Lockeland Springs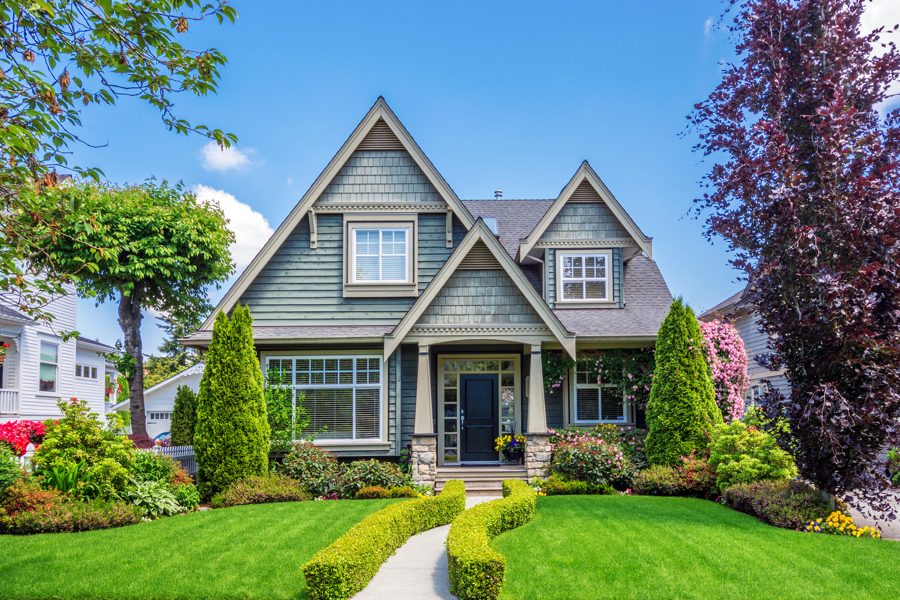 Lockeland Springs is a historic residential neighborhood that was once thought of as one of Nashville's first suburbs. Today, Lockeland Springs is of course considered to be a prominent part of the city, however, its quiet residential atmosphere and overwhelming collection of desirable single-family homes still give it a "suburban" like look and feel despite its close proximity to downtown Nashville, which is one of many reasons why many of today's home buyers are still drawn to the area.
Start searching Lockeland Springs real estate
Market District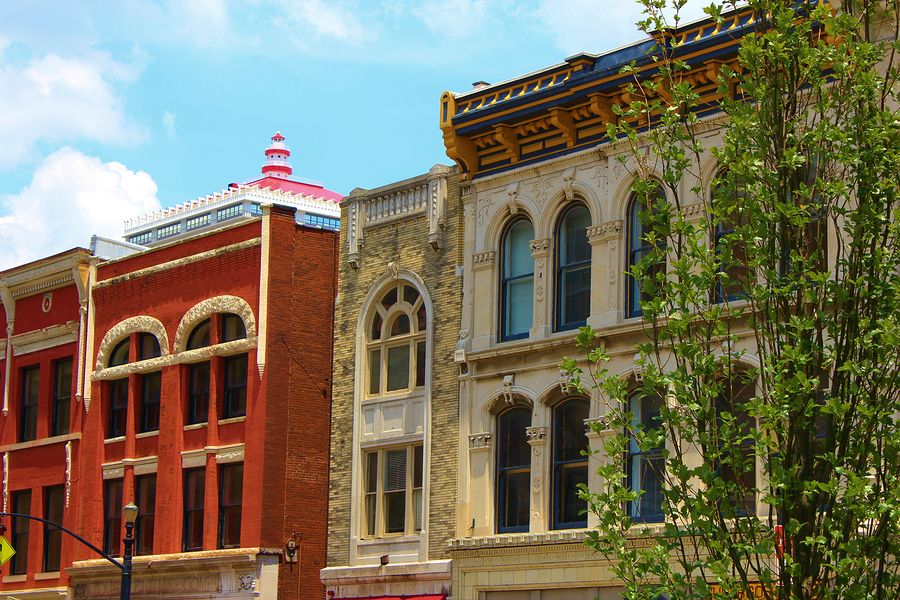 Nashville's Market District is where you'll find some of the city's coolest urban lofts, which are among some of the most highly sought after properties on today's real estate market. Some condos and loft units also provide stunning views of the river and Nissan Stadium, which of course is the home of our beloved Tennessee Titans. If you're looking for an upscale condo or loft somewhere in the heart of Nashville, look no further than the city's one-and-only Market District. To see what's currently available, click on the link below, or simply give our team of downtown Nashville real estate pros a call today at your earliest convenience!
Start searching Market District real estate
McFerrin Park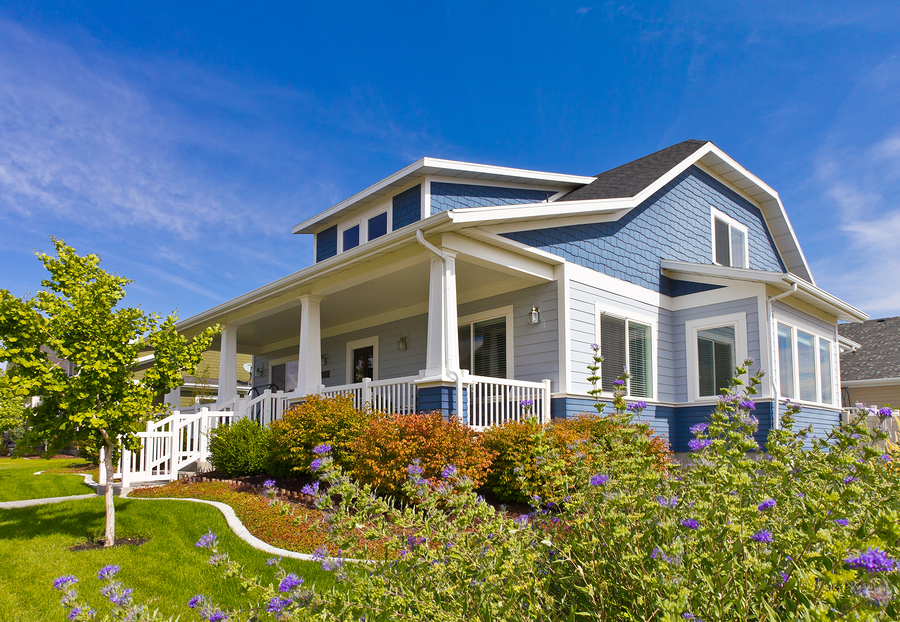 Nashville's McFerrin Park neighborhood is an up-and-coming community that's hard for many of today's home buyers to overlook when looking for a fabulous new place to live in Nashville. For anybody looking for a great value, homes for sale in McFerrin Park present the perfect buy low, sell high opportunity, also making nearly any home purchase here a great investment. And because much of the neighborhood is centered on either McFerrin Park or Douglass Park, you'll also find a nice mix of desirable outdoor amenities that are available to home owners here as well!
Start searching McFerrin Park real estate
Midtown/Vandy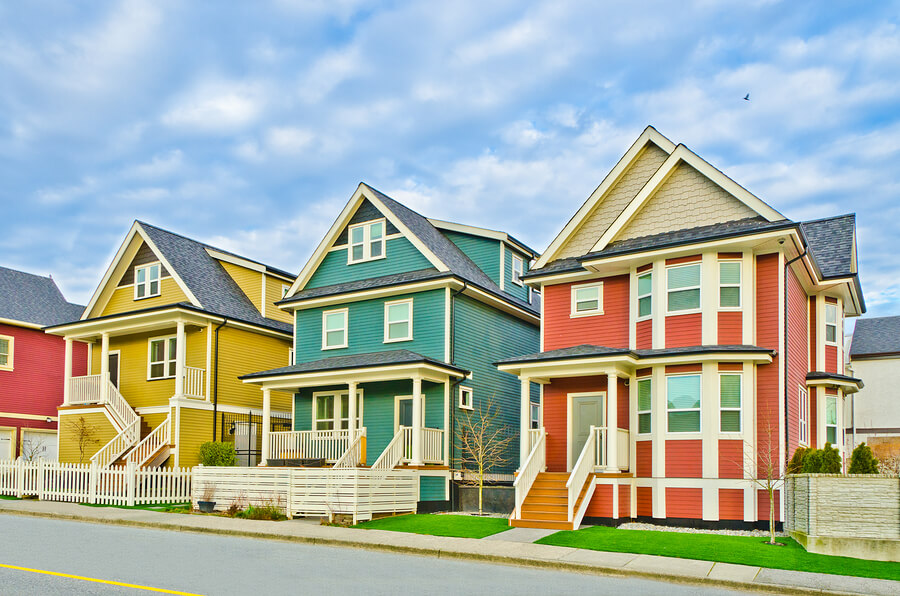 The Midtown/Vanderbilt area is a bustling part of Nashville that's easy to fall in love with after just one visit. The awesome collection of restaurants, cafes, shops, and nightlife make it a lively neighborhood to call home, but in a way that's certainly not overwhelming. Housing options throughout Midtown/Vandy are diverse, ranging from newer construction condos and townhouses to single-family homes of all shapes and sizes. And because you'll also be just right across Interstate 40 from downtown Nashville, it's also a convenient place to live as well!
Start searching Midtown/Vandy real estate
Music Row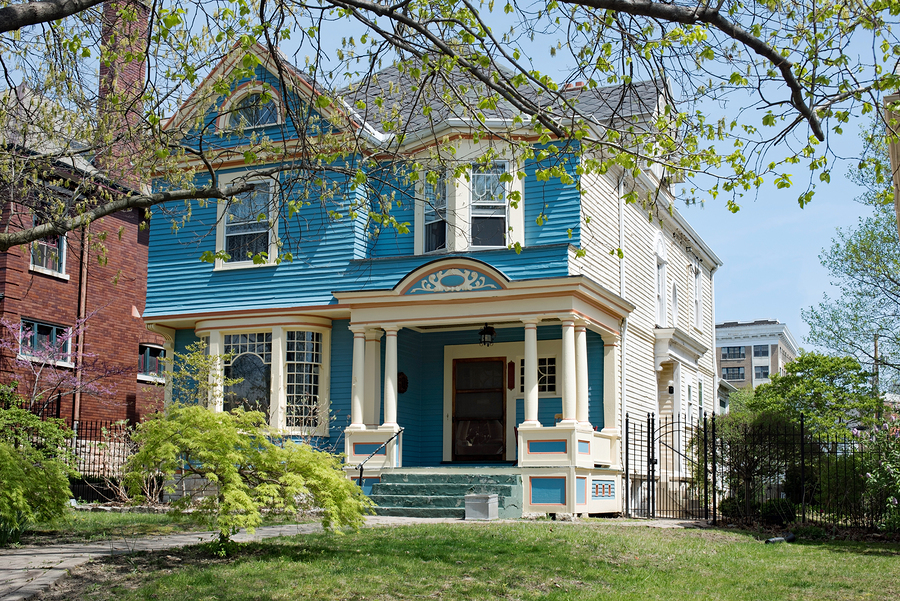 Home to countless recording studios and music-related businesses, the Music Row neighborhood plays a big role in how Nashville earned its famous nickname of Music City. But spread out among all the commercial and industrial buildings you'll find scattered throughout the area are plenty of desirable single-family homes, condos, and apartments that certainly make Music City a viable option for any home buyer to consider when looking for a new place to live. And when you also factor in its close proximity to Vanderbilt University and several other key Nashville landmarks, there's not a whole lot to dislike when it comes to one day calling Music Row home.
Start searching Music Row real estate
South Broadway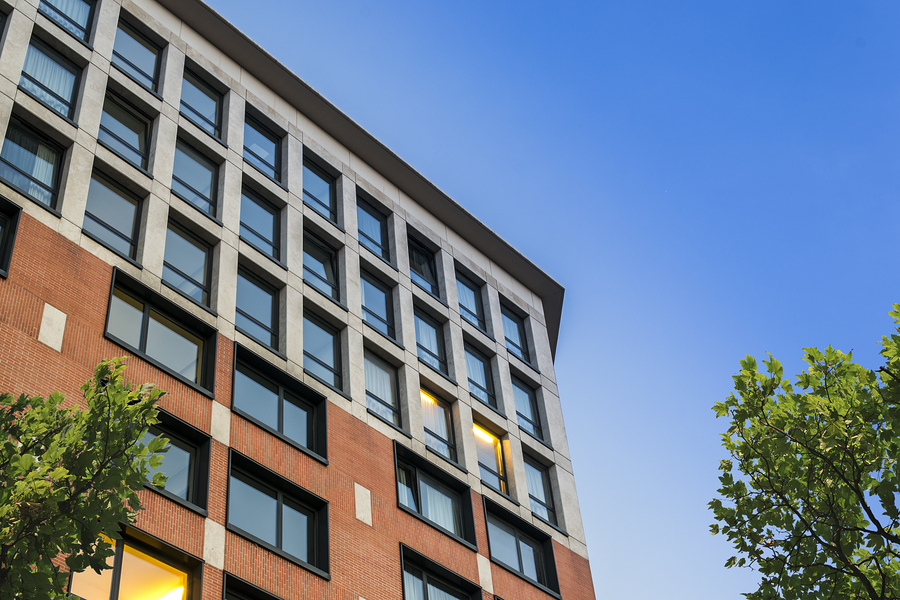 The aptly named South Broadway neighborhood, often referred to as simply SoBro, is a vibrant part of Nashville that's located just south of Broadway Avenue. As a community that's positioned right near the hear of downtown, it shouldn't be of much surprise to learn than many of Nashville's hottest attractions lie within South Broadway, including the Music City Center convention center, the Country Music Hall of Fame, and a vibrant mix of restaurants, bars, and hotels that all help keep SoBro one of the more vibrant places to live in town. So if you're someone who's truly looking for the ultimate urban living experience in Nashville, South Broadway is always a great place to begin a home or condo search!
Start searching South Broadway real estate
Sylvan Park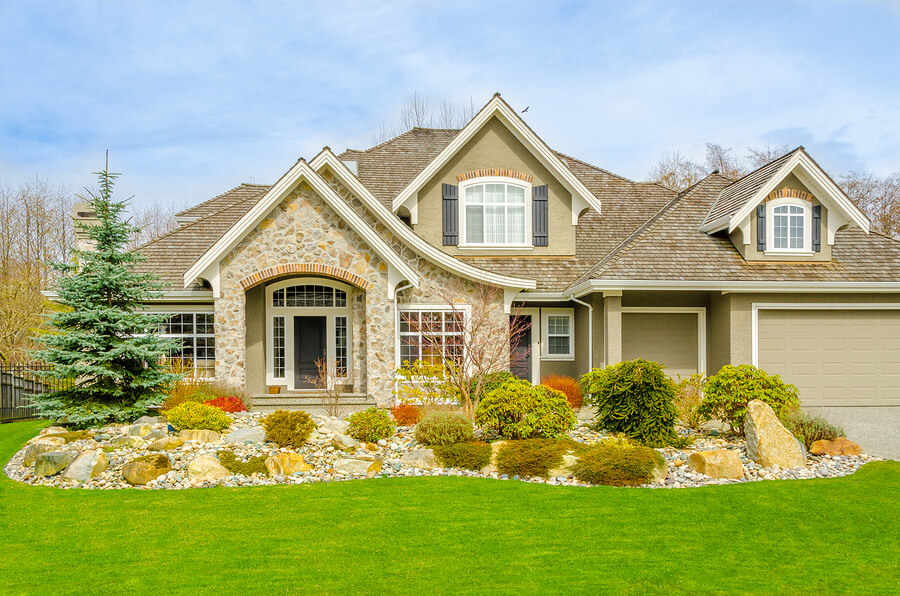 Located just southwest of downtown Nashville, Sylvan Park is often described as a funky neighborhood that's full of all kinds of unique restaurants, cafes, bars, and other service businesses that are largely located owned. In many ways, Sylvan Park almost feels like its own little small town, and the housing here largely consists of single-family homes and bungalows that were originally built back in the 1920s and 30s. In recent years, Sylvan Park has seen tremendous growth, both on the residential and commercial side of things, and for anybody who already lives here or knows the neighborhood well, you don't need us to tell you that there are few signs of this trend slowing down anytime soon!
Start searching Sylvan Park real estate
The Nations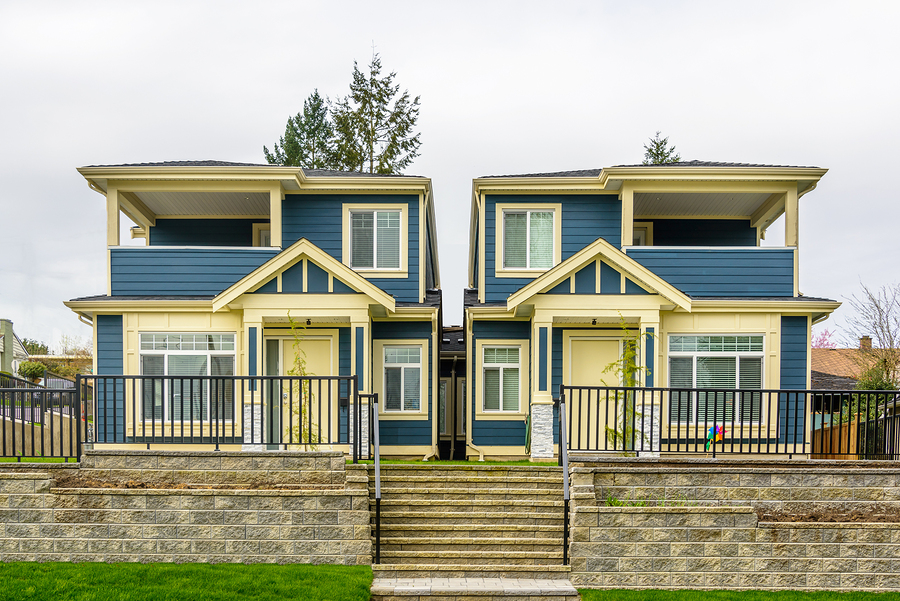 While lots of Nashville neighborhoods are considered a hot place to live, work, or play, The Nations is among the city's fastest up-and-coming locations that home buyer want to be a part of. Located just north of Sylvan Park and wedged in between the Cumberland River and Interstate 40, The Nations almost immediately west of downtown Nashville, not far from Tennessee State University. And with new development in the area on the rise, it's a great place for any Nashville home buyer who specifically wants new construction!
Start searching The Nations real estate
Wedgewood-Houston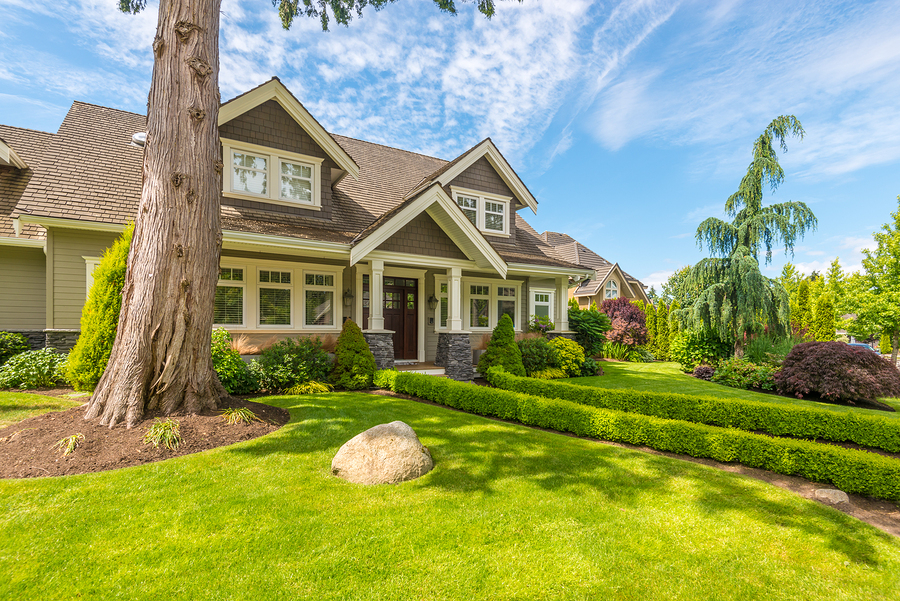 Situated in between Interstate 65 and Highway 31, Nashville's Wedgewood-Houston neighborhood is a community that's on the rise. Also known as Weho, Wedgewood-Houston sits just outside of some of Nashville's trendiest neighborhoods, which include 12 South, East Nashville, and the heart of downtown. Several prominent Nashville attractions are located in Wedgewood-Houston, including the state fairgrounds, and it's also known for having a grown dining and nightlife scene as well. New construction townhouses and totally rehabbed single family homes tend to fill out the Wedgewood-Houston real estate landscape, but as a neighborhood that's somewhat limited in terms of area, opportunities to own here often come and go fairly quickly.
Start searching Wedgewood-Houston real estate
West End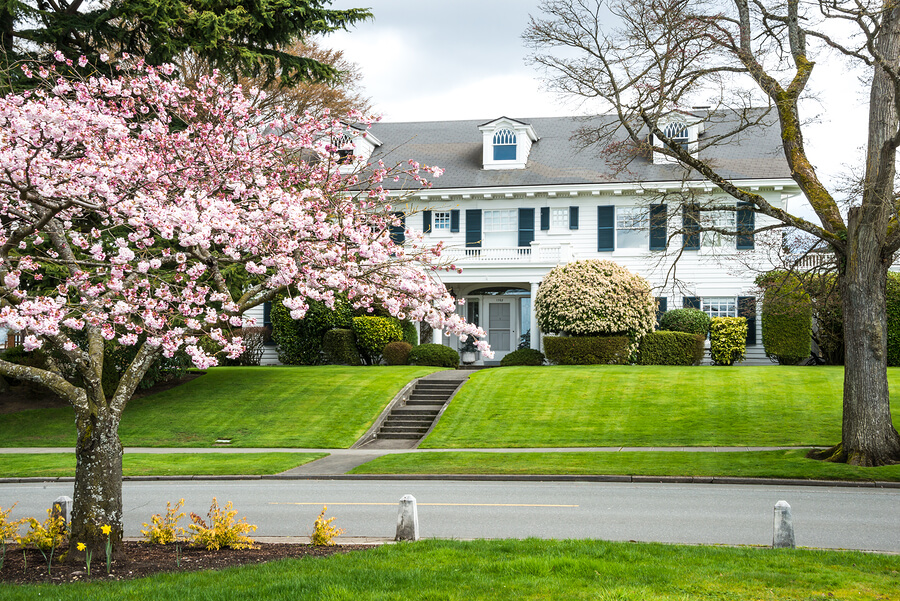 Thanks to its easy access to downtown Nashville, its close proximity to Vanderbilt, and the awesome assortment of bungalows, historic houses, and other highly desirable homes, the West End is a favorite place to live, work, and play among local Nashville residents. Wedged in between Interstate 40 and Interstate 440, the West End neighborhood is of course situated just west of downtown, not far from other desirable communities like 12 South, Belmont, and Music Row. If love vintage homes, regardless of whether its a charming bungalow or a high-end historic home with significantly more living space, you'll love the options and opportunities Nashville's West End provides.
Start searching West End real estate